Welcome to The Curate (pronounced "kyoor-it"), a weekly curated email newsletter (get it?!) from Anglican Compass with the very best of Anglicanism, liturgy, sacraments, prayer, etc.!
(NOTE: This post was originally an email sent to our subscribers on March 1, 2021.)
Whether you're Anglican or not, if you'd like your walk with Christ to benefit from the wisdom of the Anglican tradition, this newsletter is for you!
(Ahem, as the Pocket Dictionary of Liturgy & Worship defines it, a "curate" is a "one who has the responsibility of the cure of souls [Lat. cura, 'cure'], usually a minister or priest who assists the rector [senior pastor].")
---
If there's one thing Anglicans are supposed to be good at, it's prayer!
All Christians, Anglican or not, can benefit from taking a closer look at the Anglican ideal for regular prayer: the Daily Office.
The Daily What?
The Daily Office ("office" as in "duty, obligation") is also known elsewhere as the Divine Office, Canonical Hours, or the Liturgy of the Hours. Praying at set times during the day is not something that we Anglicans invented (just read Psalm 119:164!). However, we have left our mark on the tradition, and I think it's a good one!
In the first Book of Common Prayer (the 1549 BCP), Thomas Cranmer revised and simplified the medieval pattern of liturgical prayer—from 8 prayer offices down to just 2, Matins and Evensong. These are now known as Morning Prayer and Evening Prayer, and they form the basic building blocks of the Daily Office (although there are other common prayer offices, like Noonday Prayer and, for right before bed, Compline).
A Match Made in Heaven: Scripture + Prayer
A huge feature of the Daily Office is the reading of Scripture. In the Daily Office Lectionaries (Scripture reading plans) in the oldest BCPs, you read the Old Testament once a year, the New Testament three times a year, and the Psalter (all 150 Psalms) once a month. There are now plenty of two-year reading plans with shorter daily readings (like in the 1979 BCP), but still, the Daily Office is designed to expose you to the entire Bible!
But That's Not All: Confession, Thanksgiving, Praise, Bible, Petition, and Intercession!
The Daily Office is more than just a Bible-in-a-Year reading plan, however. As Morning Prayer in the 1662 BCP puts it while introducing the confession of sin:
"And although we ought at all times humbly to acknowledge our sins before God, yet ought we most chiefly so to do, when we assemble, and meet together, to render thanks for the great benefits, that we have received at his hands, to set forth his most worthy praise, to hear his most holy word, and to ask those things, which are requisite, and necessary, as well for the body as the soul."
This is a great outline for what we do when we pray the Daily Office:
Confess our sins
Thank God
Praise God
Read/listen to God's Word
Ask God for things, both for ourselves and for others.
Like Scaffolding, Not a Straitjacket!
Now, some of you might have concerns about using written prayers. Shouldn't we come up with our prayers right on the spot, to make sure they're sincere?
Well, I don't know about you, but without any kind of an external structure to guide my prayers, they frequently become repetitive and rote. I tend to fall back into the "ask God for a list of things" rut quite quickly!
Using written prayers, like those found in the Daily Office in the Book of Common Prayer, isn't supposed to stifle our prayer life like a straitjacket. Instead, it's supposed to help us grow by giving us scaffolding to guide the way!
(David Smith has written a great blogpost on this, by the way.)
---
The BEST Daily Office Resources (that I know of)
Of course, if you want to do the full-blown Anglican Daily Office, you should get yourself a Book of Common Prayer:
Never used a "BCP" before? No worries! Check out:
---
New Look for an Old (Prayer) Book!
The fine folks at InterVarsity Press are publishing a new "International Edition" of the 1662 Book of Common Prayer. I got my hands on a review copy and she's a beaut!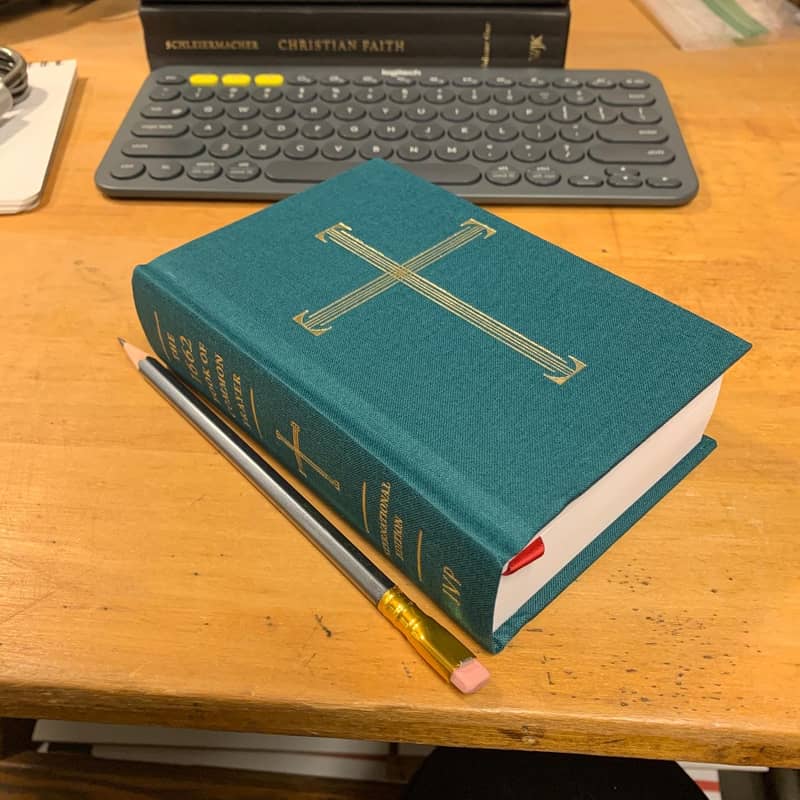 If you'd like to learn more about this 1662 BCP (and why every "Rookie Anglican" should own a copy), read this post from the editors.
---
Who Needs March Madness When You Can Have March Bible Commentaries!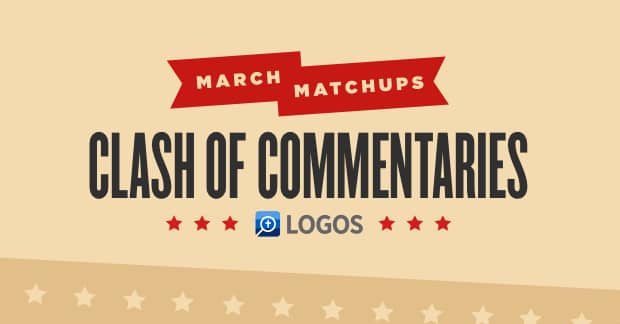 It's March, which means that Logos Bible Software (an affiliate partner of ours) is running their annual "March Matchups," where customers vote on the 64 top commentary sets in a bracket. The further a set makes it, the bigger the discount, with the winning commentary set at 60% off after March 22nd.
What are you waiting for? Click here to vote for your favorite Bible commentaries (and buy some of Logos' amazing resources)!
---
That's All for Now!
Thanks for reading The Curate. Please forward this email to a friend who could benefit from it!
Thanks for reading!
💌 If you loved this email, please forward it to a friend and tell them to subscribe!
📨 Wait, were YOU forwarded this email? Click here to subscribe!
🎛 Want to tweak your email preferences? Click here to manage your profile.
😭 If you want to leave us in tears, wondering what we did wrong, you can unsubscribe here.
🥲 If you want those tears to be happy tears, help us keep the lights on by supporting Anglican Compass via Patreon.
PO Box #989, Franklin, TN 37065