By Jack King
About once a year, I take a personal retreat for prayer and study by myself in the North Carolina mountains. It isn't vacation, even though I'm not present in my parish. I see these yearly retreats as vital to my work as a priest. When I depart to the mountains to listen to God alone, I'm always mindful that the time I spend there isn't for my own sake only (though that is certainly vital and important). I take personal retreats so that I can be a servant who receives fresh inspiration from the Holy Spirit for the sake of the people I serve.
Last week I returned from three days of retreat. Before I left, I asked my parish to pray that I would receive all that God had to give me. When I returned to church on Sunday, people asked me how the retreat was and told me they had been praying for me. In large measure because of their prayers, I experienced the best personal retreat I've had in seven years of serving my parish. So what happened? Why was this retreat better than others?

Learning How to Be Alone with God
In years past on personal retreats, I've taken a box of books and have basically tried to consume as many books on theology as possible. I still try to read regularly in my weekly routine at Apostles, but it's difficult to read good, interesting, and challenging books in light of pastoral responsibilities. After all, I'm not a scholar, I'm a pastor, which means the ministry of availability is deeply important.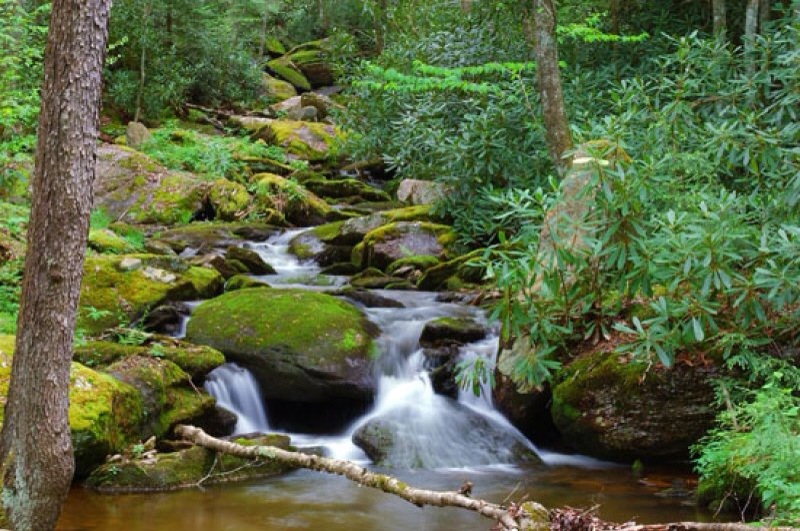 But I'm still a pastor who loves books. So when I have uninterrupted time in the mountains, I've tried to read as much as possible from morning til night. Mistake. Instead of taking the time of retreat as a gift, I viewed it as a reading sprint. Leaving no time for digesting what I read, I left my time away tired, not refreshed. I still came away inspired from some moving theological insights, but I was more anxious about what I hadn't read, than I was grateful for what God did reveal through reading.
I've needed to learn a better rhythm of how to be alone with God in solitude.
The Rhythm of Solitude
This year I resolved to receive the gift of time alone with God, instead of fighting a burdensome sprint to cram knowledge about God in my head. My main focus on this retreat was receiving a divine rhythm for each day. I wanted to receive that rhythm for both body and soul. Here's how I entered that rhythm:
I disconnected from technology (almost entirely).
Where I stay on these retreats, I do have cellphone access, TV, and internet. But that doesn't mean I use them. I enabled away messages on my voicemail and email. I disabled text messages. Facebook was not welcome on this retreat. In the event of a pastoral emergency, my wife and pastoral team could reach me, if necessary. In a beautiful place of God's creation, I don't want to hear devices buzzing. I want to hear the sound of streams flowing, birds singing, thunder clapping, and rain pouring. I want to hear the voice of the Lord. I want to hear the voices of the saints when I read.
I allowed the rhythm of the Daily Office to order my day.
We've been given a profoundly wise and wonderful gift in the services of Morning Prayer, Noonday, Evening Prayer, and Compline. It's hard to pray each of these services on a daily basis. When I have no other responsibilities on retreat, I receive the gift of this prayerful rhythm. In some cases, I might substitute a half hour of contemplative prayer in place of one of the Daily Offices, but I try to adhere to saying each of these offices on retreat.
God gives me a framework for the day, surrounded in worship: a holy beginning, middle, and end of the day. It's amazing how much inspiration, freedom, and joy comes for the whole day when I attend to each of the offices of prayer. My awareness of his presence is heightened. Hurry diminishes. I do not fret on the question 'am I spending time wisely?' I know I'm spending time wisely. I'm receiving the gift of time in communion with Jesus. Abraham Heschel said the Sabbath is 'a cathedral in time.' I'm learning that the Daily Office is building a cathedral in every day.
I honored the needs of body, mind and soul.
Physical exercise feels like work on many days, so I'm tempted to take a hiatus from my running regimen on retreat. Especially when running in the steep inclines of Blue Ridge country. But I still head out on a morning or two to run a few miles. Over time, I've learned how running is similar to prayer. Hitting the roads and trails in a gorgeous location awakens both body and spirit to the glory of God in creation.
After praying Morning Prayer, I then settle into a few books that I want to read which are not related to sermon preparation. This trip I worked my way through these books, though I certainly didn't finish all of these:
Abraham Heschel's God in Search of Man: A Philosophy of Judaism
Boyd Taylor Coolman's The Theology of Hugh of St. Victor
Maximus the Confessor's The Cosmic Mystery of Jesus Christ
George McDonald's Lillith
Gerard Manley Hopkins Collected Poems
Some of those books I only read 10 pages, some 50 pages, some 100 pages or more. Again, I've learned that reading on retreat is not a sprint. I'm trying to listen to a collection of sages and saints to inspire my mind and heart.
I usually read intellectually challenging books in the morning when my mind is fresh. Then I break for Noonday Prayer, lunch, and a short nap. After my nap, it's a toss up whether I'll return to reading theology, poetry, or fiction. Just depends on how my energy goes.
After my mental energy is spent from reading in the afternoon, I'll move into either a session of contemplative prayer or Evening Prayer. Then I have an evening meal that I usually spend at the table by myself.
I know that might sound really sad and lonely, but it's become a time when I practice the presence of God. I'm sharing dinner with Christ who is present with me. It has become a time to slow down, enjoy the gift of food, and recognize that Christ reveals himself in the ordinary breaking of bread.
I learned to cherish the gift of the day's ending
Instead of some false anxiety that 'I should be reading or praying more since I'm on retreat,' I took the evenings as a gift to enjoy the day's end. One night I watched a documentary on music (the only TV I watched besides the US World Cup match), the other night I took a 2 ½ hour walk alongside a mountain river.
In my daily life, I feel like I'm racing to get things done before day ends. These personal retreats teach me the wisdom of ending the day well. God needs to prepare my body and soul for rest. Walking in creation slows me down. Watching or reading an inspiring story dislodges me from functioning and working mode.
Awakened to the gift of the day's end, I pray the Compline Office which further settles my body and soul for rest. There is both a sense of fullness and completion to the day which Compline beautifully expresses. There is nothing undone. God alone suffices. Because he is faithful, I will wake to another day, another gift, another opportunity to walk in communion with Him.
When I Come Home
Because the gift of retreat is so rich, it's tempting to impose that environment on my daily life. But they are different. I return to a world with many responsibilities, having been in a place where responsibilities were suspended for three days.
The first thing I do when I come home is thank my wife who encouraged me to take this time. The next thing I do in the following days is implement one or two lessons I learned on retreat.
Since I've returned to my world of responsibility, I've taken more evening walks, prayed more of the daily offices, and read more books not related to sermon preparation. The rhythm of retreat is teaching me how to integrate soul-inspiring disciplines into the place of my daily vocation and service.
Without a doubt, I will need to go back on retreat and remember how God's rhythm is a gift. I will forget and will succumb to the sin of hurry. Learning the holy rhythms of God is not a one-time lesson, it is a lifelong journey. But God always teaches me through remembering. Remember: 'in returning and rest you shall be saved.' That's what I'm going to practice until God calls me to the High Country again next year.
Jack King is Rector of Apostles Anglican Church, Knoxville, Tennessee.