If you're interested in the Book of Common Prayer, you should get yourself a copy of the "new" 1662 Book of Common Prayer International Edition.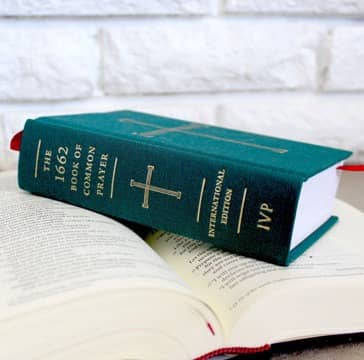 The editors of this new edition of the classic Anglican Prayer Book (Samuel Bray and Drew Keane) have done a wonderful job of
making the 1662 BCP more accessible to a wider audience, while
preserving the content of the original work.
(To read the editors' recommendation of why every "Rookie Anglican" should own a copy of the 1662, click here.)
In fact, unlike some other editions of the 1662, the International Edition from IVP includes the original 1662 Daily Office Lectionary (instead of the revised Daily Office Lectionary from 1871).
To make this edition, Bray and Keane have lightly updated the spelling, pronunciation, and a bit of the vocabulary. They've also moved prayers for the Queen (of England) and royal family, including more general prayers for state/rulers from later Prayer Books instead.
Other notable features include:
A letter from the editors to the reader, in which they explain their edits and rationale
"A Sermon of the Salvation of Mankind by Only Christ Our Saviour from Sin & Death Everlasting (1547)," AKA "The Homily of Justification," which is mentioned in Article 11 of the 39 Articles of Religion
Several additional prayers and thanksgivings, taken from later Anglican Prayer Books
Additional rubrics (instructions) for the various liturgical services, taken from later Prayer Books
The Church of England's alternative Daily Office Lectionary, published in 1961, which follows the Church year (as opposed to the civil calendar)
A Prayer Book glossary, which is quite possibly worth the price of the book on its own if you want to understand how the 1662 BCP uses terms like "miserable," "quick," "vouchsafe," and "unicorn"!
So, what are you waiting for? Pick up a copy of this new edition of the 1662 Book of Common Prayer today, and start using it for Morning and Evening Prayer! (See the brief yet very helpful "How to follow the services" instructions on page 767!)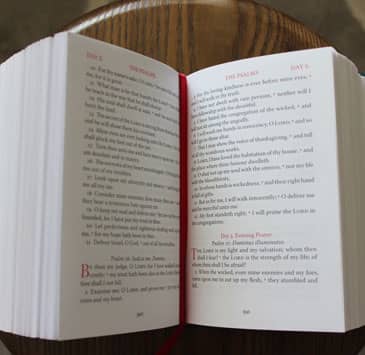 ~ Josh Steele, Managing Editor of Anglican Compass
P.S. Want to learn a lot more about the Book of Common Prayer?
Thanks for reading!
💌 If you loved this email, please forward it to a friend and tell them to subscribe!
(Originally published as The Curate newsletter on April 16, 2021.)